Workshop-1 
11 November 2023 11:30 to 12:15
Piracy, Copyrights, and IP Protection Challenges for Creative Filmmakers by John Y.
Synopsis:  This workshop by a seasoned intellectual property lawyer turned into an award winning filmmaker takes a deep dive into the pressing issues of piracy, copyright infringement, and the formidable obstacles confronting independent filmmakers. It delves into the various forms of piracy and their economic repercussions, highlighting the unique challenges faced by independent filmmakers in an era defined by digital transformation. The seminar also provides practical strategies for safeguarding intellectual property, including copyright registration, digital rights management, and legal recourse in case of infringement. By fostering a space for knowledge sharing and collaboration, it equips independent filmmakers with the tools and insights necessary to navigate these challenges and protect their creative work.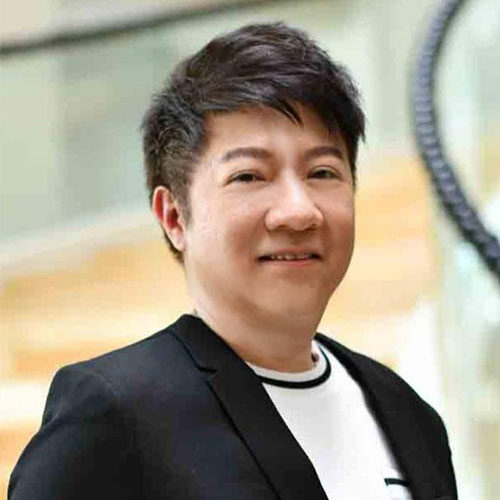 John Y, a former lawyer with a background in Law from the University of Hong Kong and two Masters of Law degrees from the University of London and Beijing University, made a remarkable career shift from a successful legal practice to the world of acting and film production. After more than two decades in the legal field, including serving as a Litigation Partner in a prominent U.S. law firm in Hong Kong, John pursued his lifelong dream of acting and film production. He produced and starred in two short films in 2016, "My Dear Banquet" and "The Unknown Mother," both focusing on the theme of maternal love and family bonds. His feature film acting debut in "Million Loves in Me" earned him numerous Best Actor awards and recognition for his portrayal.
Moderator: Elizabeth Blum
Workshop-2 
11 November 2023 12:30  to 13:15
Bringing Dance and Movement into a Short/Experimental Film Narrative by Regina Hofmanova
Synopsis:  "There's something about movement and dance that can express things we cannot express otherwise." This is a quote from a lovely email I received from fans of my current film. A quote that encapsulates what so many others have always felt about movement, dance and body language. But why is that? Where does this fascination come from? Can movement replace dialogue, can it express more than words? And if so how? These are some of the questions we will discuss and elaborate on. The workshop will be illustrated with examples from films including Regina's, demonstrating the use of nonverbal expression and narrative through movement – be it body language, dance, camera, or edit. There will be time for questions and maybe even a practical exercise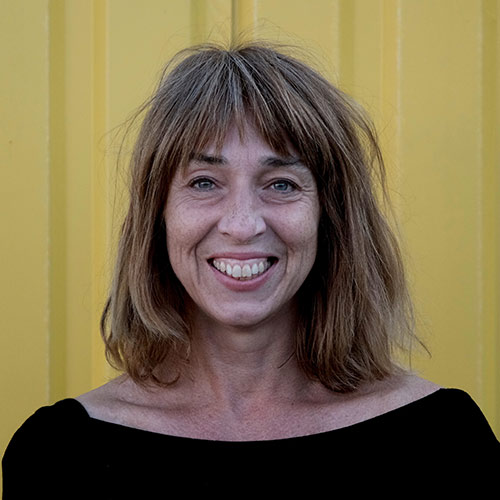 Regina Hofmanova, a multifaceted artist, holds a Master's in Choreography and a background in interpreting and translating from Charles' University in Prague. She has honed her craft through international workshops and summer programs at the Laban Centre in London. Regina's portfolio spans independent productions and choreography for opera, with acclaimed works like "Besame." She's ventured into the world of film, with her dance film "Steadfast" showcased at global festivals. Regina also directs short films, including "Unicorn," which screened at Design Shanghai. Her creative process integrates various dance styles and challenges stereotypes, often utilizing props and voice. Her ongoing project, "GUEST," has garnered recognition at international short film festivals, and she collaborates with diverse artists to explore human expression in its myriad forms.
Moderator: Elizabeth Blum
Workshop-3 
11 November 2023 13.30 to 14:15
India Unplugged: The Film and Media Revolution by Akash Sagar
Synopsis:  This workshop takes participants on an engaging journey through the evolving landscape of India's media and entertainment industry. It celebrates the colorful tapestry of Indian storytelling, spanning across an in-depth study of Multilingual and Pan-Indian Film Industries, including regional cinema, and the expanding influence of technology driven digital platforms on the global stage. By delving into the innovative aspects of production, distribution, and broadcasting, it offers a captivating look at the ongoing transformation of India's media and entertainment sector, allowing attendees to gain a deeper appreciation of the diverse narratives and creative forces shaping the nation's cinematic identity.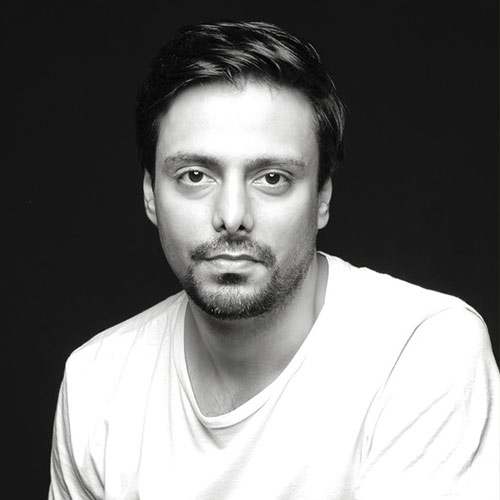 Akash Sagar Chopra is a multi-talented artist with a diverse career. He is a filmmaker, producer, actor, and music composer, and currently serves as the operational CEO of Sagar Pictures Entertainment Pvt. Ltd., an Indian Motion Picture and Digital Broadcast Studio. Akash's early artistic journey began at the age of 11 when he started composing music. He assisted his grandfather, Ramanand Sagar, in the film industry, working on various projects and composing music for acclaimed films. He ventured into theatre and stage performances, including the play "Sapne Chuttan Dube Ke – 1970." In the television industry, he worked as a creative producer on numerous series and co-directed "Mahavir Hanuman," known for its innovative visual effects and prosthetic makeup. Akash also made his mark in films, both as an actor and director. His short film "The Interrogation of Guru Kartaar Singh" garnered international acclaim. Additionally, he directed "Mr. Lieutenant Radio," which received positive reviews and awards at film festivals. In 2016, Akash co-founded Mount Music, an independent non-film music label, and the company has since expanded into non-fiction content, documentaries, and digital content. Currently, he's involved in various upcoming projects across film, original music, music tech, and content creation for new media platforms.
Moderator: Elizabeth Blum
Workshop-4 
12 November 2023 10:30 to 11:15 AM
Visual Storytelling by Kristjan Knigge
Synopsis:  Often when people talk about visual storytelling in film they are referring to camera work. Type Visual Storytelling into the search bar on Youtube and you'll get lots of discussions, tutorials and video essays on the subject, which are almost all about composition and framing, with some information on things like contrast, movement and use of colour. So we'll touch on those, but we will also look at other aspects of the filmmaking process where filmmakers can work on visual storytelling. Area's such as the writing, production design and the editing.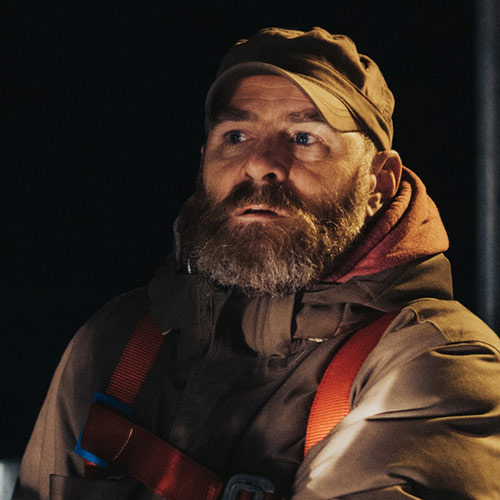 Kristjan Knigge was born in Denmark. He grew up in Portugal and England and now lives and works in Amsterdam. He started his career in film as a runner and has gained experience in production management, 1st Ad'ing, editing, special effects and directing. As a director his work includes commercials, corporate films, music videos, a full-length documentary, three feature films and many, many short films. He currently works as a director for a Content Marketing Agency.
Workshop-5 
12 November 2023 11:30 to 12:15
Director and Cinematographer's relationship with each other and working on the screenplay by Burak Oguz Saguner
Synopsis:  A conversation with Writer-Director & Cinematographer Burak Oguz Saguner on the Director & Cinematographer relationship, ways they work on the script, and the path to a fruitful and harmonious collaboration from pre-production to post-production.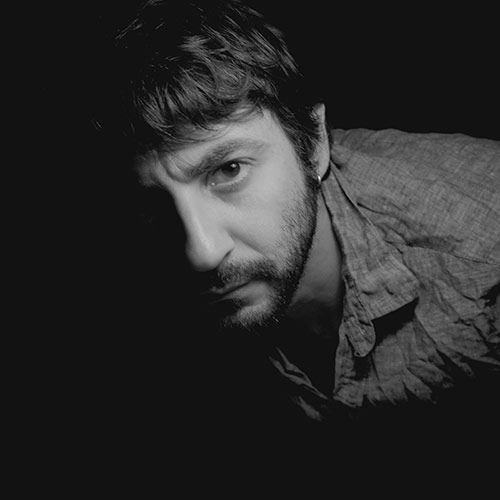 Burak Oguz Saguner completed his Postgraduate Degree in Cinematography at the Australian Film TV and Radio School in 2014.
As a Writer-Director and Cinematographer, he worked on numerous independent short and feature films, documentaries, commercials, and music videos in different parts of the world, including Australia, Vietnam, Germany, Switzerland, Greece, Italy, and Turkey.
His works won numerous awards, including the Best Achievement in Cinematography Award at the St Kilda Film Festival, Best Cinematography Award at the Canberra Short Film Festival, and Best Directing at the Dallas Independent Film Festival, and screened at prestigious festivals such as Berlinale, Flickerfest New York Film Festival and Warsaw Film Festival. Burak is currently developing his first feature film.
Moderator: Elizabeth Blum
Workshop-6 
12 November 2023 12:30  to 13:15
Understanding cinematography as a director – how to fight the good (and the right) fight with limited means by  Gideon van Eeden
Synopsis: To be updated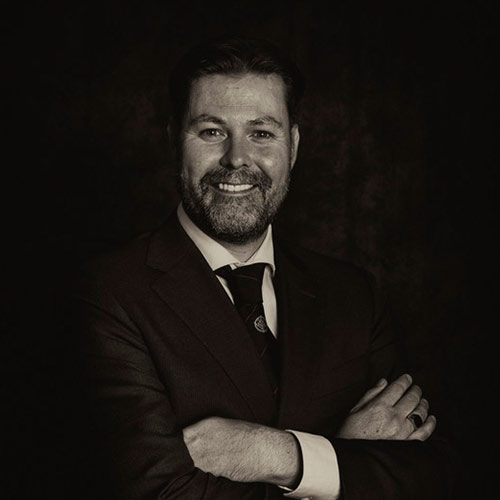 Gideon van Eeden is a South African former television actor and theatre creator who attained success in South Africa and performed in various European countries. After emigrating to the Netherlands he has worked as a filmmaker for corporate clients, NGO's and wildlife documentaries. His short film Bijltjesdag (Day of Reckoning) screened at festivals worldwide and marks his debut as a director of narrative fiction with numerous awards and nominations. His second short film, The Apricot Tree, premiered at the Raindance Film Festival in 2018 and was well-received on the festival circuit. Both productions are currently streaming on ShortsTV and were made as part of his studies in screenwriting and directing with the Raindance MA programme and the University of Staffordshire, which he completed with distinction in 2018. His third outing, God Glitch, was crowned overall winner at the GoShort 48 Hour Festival in Nijmegen, the Netherlands, and had its international Premiere at FilmQuest. He works as a filmmaking educator at tertiary institutions.
Moderator: Elizabeth Blum
Workshop-7 
12 November 2023 13:30  to 14:15
The Process of Short Documentary Filmmaking by Michelle Traurig & Roos Cals
Synopsis: What's the process of making your own documentary like? In the workshop we will show you the different stages as pre-production, production, postproduction and distribution based on our short documentary Belonging – highlighting amongst others funding/fundraising, writing a script, interviewing (on sensitive/personal topics, like war), editing choices and networking. We also want to point out the impact and educational purpose a documentary can have. Do you have an idea for a documentary/film but are stuck or don't know where to start? The workshop will end with a discussion round, where you can ask questions or for advice.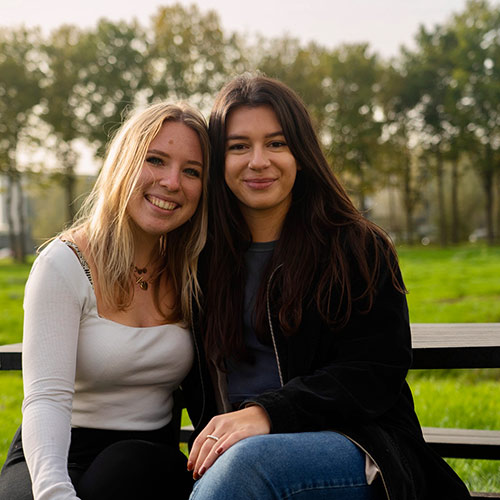 Michelle Traurig is a graduate of Creative Business from the University of Applied Sciences Utrecht, having completed an exchange program at the University of West Florida, USA, and interned at a start-up in Berlin. She also contributed her skills and passion by working and volunteering at the Nederlands Film Festival. Moreover, she is actively involved with IDFA. Roos Cals is currently in her final year of Journalism studies at the University of Applied Sciences Utrecht
Michelle and Roos collaborated during the documentary program CampusDoc from September 2022 to January 2023. It was during this program that they crossed paths and jointly took on the roles of (pre-) production, direction, and post-production for their project "Belonging." In addition to their studies and documentary work, they embarked on an exciting journey to New York City, attending guest lectures at CUNY University and simultaneously working on a mini-documentary in the Bronx.
Their dedication and talents culminated in significant recognition, as "Belonging" earned them the Best Film Direction award at the CampusDoc Film Festival in Utrecht in June 2023. Furthermore, their documentary was also acknowledged with a special award in the "Life with War" category at the 29th Golden Beggar Film Festival in Košice, Slovakia in September.
Workshop-8 
12 November 2023 14:30 to 15:15
Unleashing the Magic of Colors in Cinematography by 
Vincenzo Toscani
Synopsis: Dive into the captivating world of color in film and discover how each hue tells a unique story, shaping your emotional journey through the cinematic experience. Have you ever wondered about the intent behind a specific color choice in a movie, or pondered who orchestrates these visual symphonies of color? Are the colors you see on screen a true reflection of the filmmaker's vision? Join us as we unravel the secrets behind color selection, exploring both its historical challenges and its ongoing impact on modern filmmaking. Our journey will traverse through time, delving deep into the era before the color revolution of the '60s, all the way to the contemporary masterpieces of today. Enhance your film appreciation and understanding through the powerful and expressive world of color with this interactive workshop, uncovering the art of making color the absolute protagonist of a story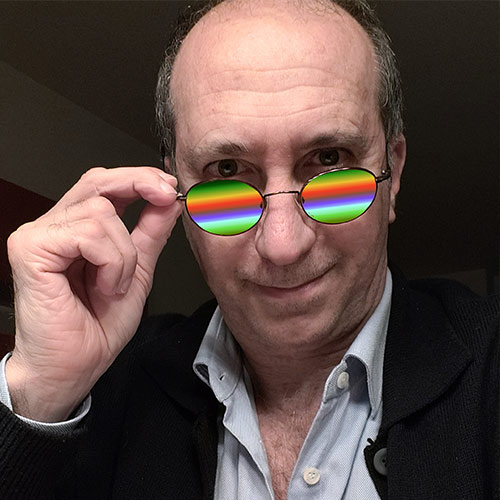 Vincenzo Toscani is an Italian professional with a strong passion for filmmaking and color correction. He produced short movies, music videos, and a number of commercial videos.  Beyond his professional endeavors, he delights in sharing his knowledge and enthusiasm for cinema through lectures, driven purely by his love for the craft and the joy of engaging with fellow film aficionados.