Workshop-1 
Film Doula: Birthing a Film
Looking at the role of a birth doula and how it can be used in the documentary filmmaking process, which is akin to giving birth.
Reframing the way filmmaking is taught. Exploring the use of intuition, energy, the body, visualisations, and listening as a skill. Using the feminine to support, nurture, and help you go deeper into your motivation, your intentions, your creativity, and your essence. Finding out how to become more authentic, vulnerable, and open as well as for you to connect with, build trust and support the participants in your film. It will be an interactive session involving a few exercises.
Saturday 12 November 2022 11:00 to 11:45 hours
Speaker: Rani Khanna
Moderator:  James Fitzmaurice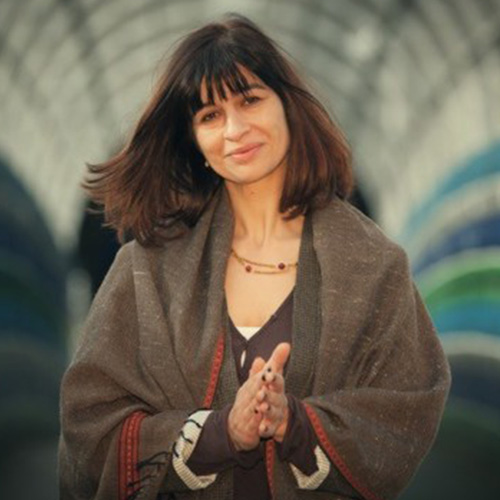 Rani Khanna was born in France of Franco/Indian parents and lives in London, with one foot in Colombia. She studied fine arts and photography & Arts Plastiques (Sorbonne, Paris), before attending film school and focusing in making documentaries (BA Film & Video, UAL, London). Making films about human rights, social and health issues and the Arts, shot in India, Brazil, USA, Europe, North Africa and Russia; and equally teaching filmmaking and lecturing for a variety of educational organisations and the University of Westminster (MA Diversity & the Media). Twelve years ago, she trained with Michel Odent to become a Birth Doula. It was connected to her own wonderful experiences of giving birth to her two children. This was also the beginning of her working consciously with energy, the natural elements and healing. Her passions are: healing and creativity, indigenous wisdom and knowledge, justice and truth, taking care of Mother Earth, birth and death and bringing harmony between the feminine and masculine energies.
Workshop-2 
Business and Management in Cinema
"Business and management, so central to our civilization, tend to be ignored or caricaturized in film. This is a pity not only because art should avoid clichés, but also because of the societal deadweight that results. Millions of people doing important and fulfilling work see it devalued in their own and others' eyes. Millions of people are steering clear of such work because of cinema's portrayal of it (or lack thereof). In this workshop we will discuss different ways in which business and management get (mis)represented in film and possible approaches to furnishing more insightful cinematic takes on this fascinating area of life
Saturday 12 November 2022 12:00 to 12:45 hours
Speaker: David Stolin
Co-presenter and moderator : Dr. Emilia Bunea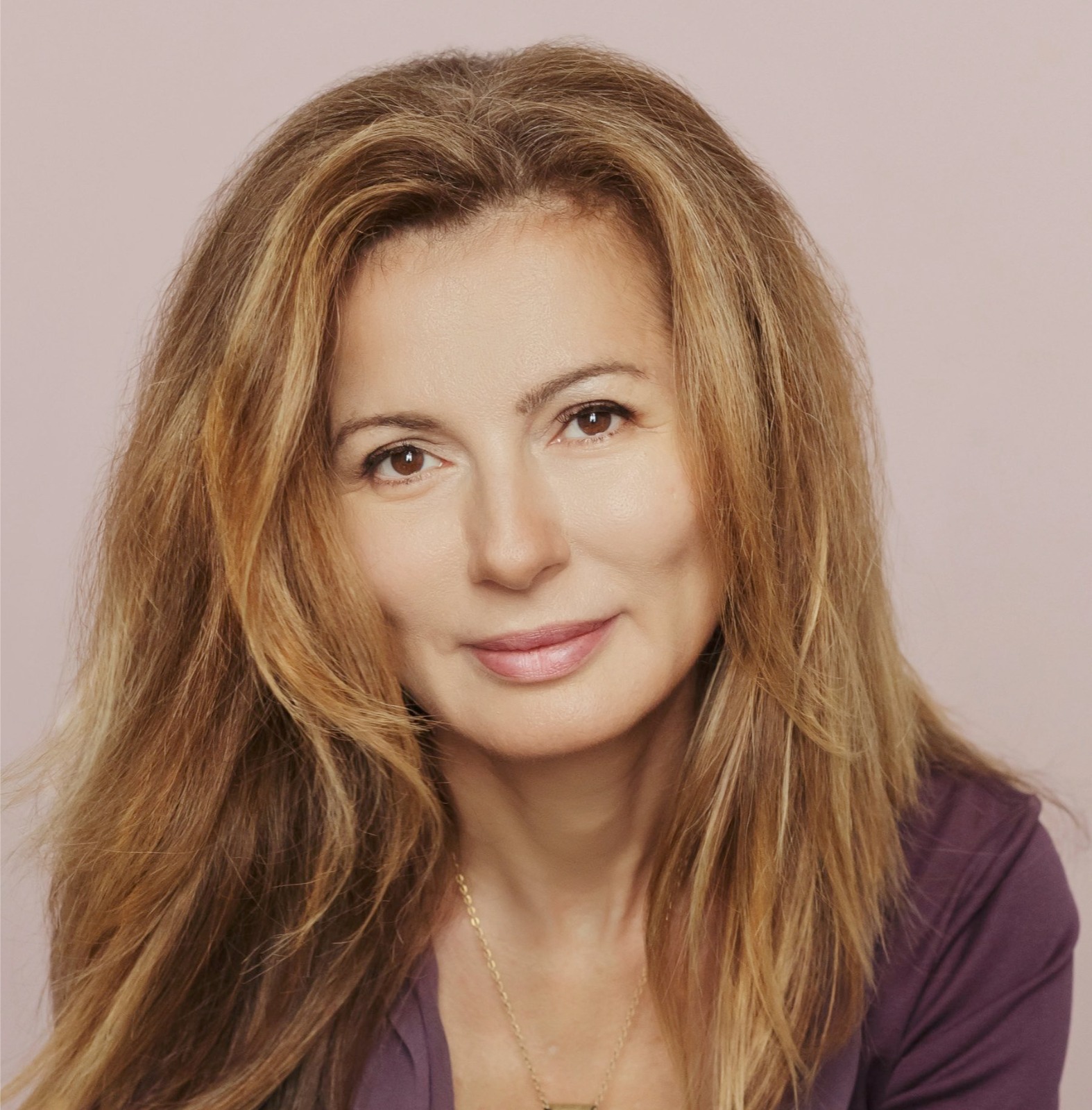 Dr. Emilia Bunea is a co-founder of Ed.movie Inc. Emilia holds a Ph.D. in management from VU University Amsterdam.  Her research interests include the role of "serious leisure" in leadership development. She wrote several scholarly and practitioner articles on this topic, in academic and practitioner publications such as Harvard Business Review, Frontiers in Psychology, London Business School Review, as well as delivered a widely acclaimed TED talk at London Business School.
Emilia has had a long top executive career with multinational organizations in the finance sector and is now a non-executive director for an asset management company. She has lectured on leadership and organizational behavior in over a dozen countries.
In 2021 Emilia Bunea co-wrote and produced "Crossroads Life", the world's first cinematic management case, based on real events. The movie has received a flurry of film festival awards, including the Jury's Special Award at the Hague International Film Festival 2021.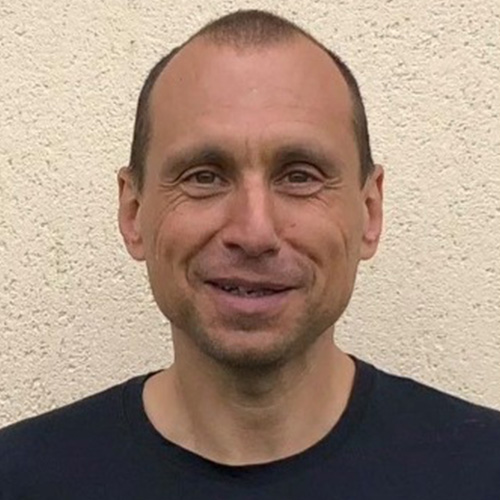 Dr. David Stolin is co-founder of Ed.movie Inc., which seeks to bring the power of cinema and of humor to business education. David was born in Ukraine, and has lived in France, Lithuania, the Netherlands, Romania, the UK and the US. He holds a Ph.D. in Finance from London Business School and has published in leading academic journals such as Journal of Business, Journal of Finance, and Management Science; his research has been profiled in international media ranging from The Financial Times to Frankfurter Allgemeine to Le Monde. For his work on pedagogical innovation, David has received top awards from the Academy of Management, the Association of MBAs, the Financial Management Association and Reimagine Education. David's passion is collaborating with educators and entertainers to turn complex subject matter into sparkling nuggets of insight.
Workshop-3 
Show, Don't Tell in Screenwriting
"It is easy to tell rather than show when writing a screenplay. Two characters engage in brief or extended dialogue, sometimes using witty banter and sometimes the language of deep emotion. They tell what has happened and the plot moves forward. While this system may work for the stage as with the report of Cordelia's death in Lear, it is almost always better to show rather than tell in a screenplay. In this workshop, we will be looking at a page I wrote that tells the revision in which I show. Workshop members may want to bring along a screenplay page that tells and talk about how they went on to show or about the work they want to accomplish. Finally, are there times when it is good to tell? Perhaps a carefully placed word or two can be a good thing."
Sunday 13 November 2022 11:00 to 11:45 hours
Speaker: James Fitzmaurice
Moderator: Willemijn Mignot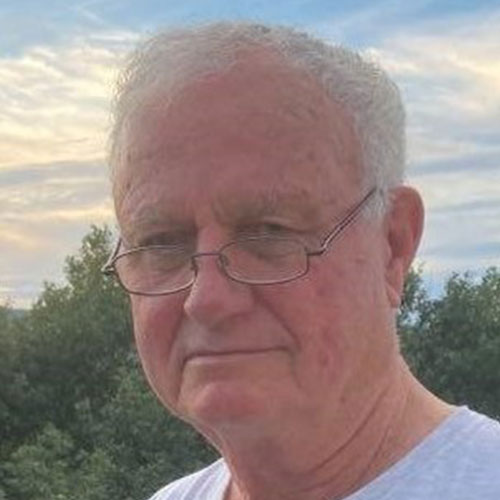 James Fitzmauric is an emeritus professor of English at Northern Arizona University and an Honorary Research Fellow at the University of Sheffield. He has won numerous screenwriting awards at film festivals, and had two scripts produced. He continues to write and edit in the world of academe, as with his co-edited collection for Amsterdam University Press – Authorizing Early Modern European Women (2022).
Workshop-4 
Screenplay Table Read
Sunday 13 November 2022 12:00 to 12:45 hours
Presenters: James Fitzmaurice, Brenda Malley, Willemijn Mignot, Sarif Tribou, Rogier van Beeck Calkoen and Mike Pasarella.
Moderator: Tba