Media Partner
At Beeing Social, we are a bunch of tech heads, creative heads with equal passion for both technology and brands; we love to interact with our consumers on a day to day basis, understand their problems and come up with creative solutions for them. We don't distinguish between big clients or small clients as we are not here to mint money but its just the passion for our work which has brought us to this field.
Volunteers Search Partner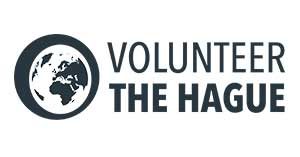 Volunteer The Hague is a non-profit initiative founded by the Municipality of The Hague and PEP Den Haag, Volunteer the Hague connects internationals with meaningful volunteer opportunities at local non-profit organizations. By empowering internationals to contribute their skills, we strengthen capacity at local non-profit organizations to create a lasting change in the community. Our platform combined with our team of volunteers offer a variety of support services that internationals and organizations can utilize.