CHERYL F. HALPERN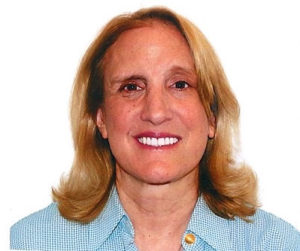 Cheryl Halpern is a partner at HQ Creative LLC, an Emmy Award-winning production company and branding agency serving clients throughout the world. In addition to producing and directing compelling documentaries, Mrs. Halpern has a long record of public service in broadcasting and has served three U.S. presidents in this capacity. She has served on the Board for International Broadcasting, the Broadcasting Board of Governors and the Corporation for Public Broadcasting (CPB). During her time on the CPB, she was elected chairman. Along with her involvement in public broadcasting, Mrs. Halpern served as a Public Delegate of the United States to the 63rd Session of the General Assembly of the United Nations and as a member of the U.S. Holocaust Memorial Council. In addition to her government service, Mrs. Halpern, as chairman of the Queen of Sheba Foundation has provided educational opportunities for youth in Ethiopia, Indonesia and Uganda.
She will speak on
"Emerging trends in Cinema: Challenges and Opportunities for Filmmakers esp. Independents"
Jonathan Blank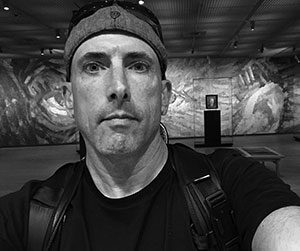 Jonathan Blank makes movies, writes, and teaches thousands of kids to read simultaneously. He has also written, produced and directed a number of films including Sex, Drugs & Democracy ("A seductive argument" –Roger Ebert), Anarchy TV ("A wild, crazy and twisted comedy!" –Jan Wahl, KRON-TV), and Collecting America  ("Fascinating!" –Joseph Gelmis, NY Newsday) as well as the screenplays for two new fiction films: Shaolin Kid, an action oriented, family film and Zentropy, a comedy. Additionally, Jonathan is the co-author of Secrets of Dragon Gate, published by Penguin, and Still as a Mountain, Powerful as Thunder, published by Shambhala. He is currently writing a new book Psychedelic Sailor, about record setting endurance sailor and international marijuana smuggler, Reid Stowe, who shattered previous records by spending 1,152 days continuously at sea without resupply. And he is also working on a book, "Reinventing Reading," about the need to fundamentally change the way people are taught to read. Jonathan loves teaching kids to read. That's why he created Reading Kingdom, an educational software company that has developed a series of online programs that use unique and innovative ways to teach literacy.
He will speak on:
Using documentaries for social advocacy

Jade Ziane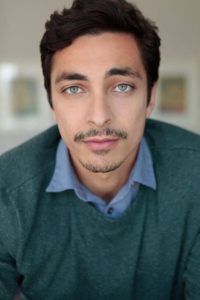 Jade Ziane is a Moroccan-born actor, writer and producer currently based in Los Angeles. In theater, he is known for leading the world premiere of The Remarkable Rooming House of Madame LaMonde by Tennessee Williams (2015) and in film he is known for The Milk Tea (2018), America (2017), and Amalgamation: Eulogy (2015).  While Jade was managing the International WOW Haus, a theatre in Brooklyn NY, he had the opportunity to produce his own work and facilitate the work of his colleagues in the NYC theatre scene. This led him to being brought on as co-coordinator of the annual NYC Tennessee Williams Festival (2016). Most recently, he was on the writing team for an HBO commissioned play, The Truth Has Changed (2017) by Josh Fox and has just written and produced his own short film, Under Control (2019) which will be premiering at festivals around the world in the near future.
He will speak on:
"Obstacles of Making Shorts"
Finding/writing a compelling script
Affordable locations
Raising the $ to afford equipment and crew
Shooting with a distinct visual style
Post production
Finding the perfect cast/ access to recognizable actors
Gideon van Eeden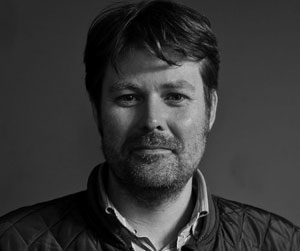 Gideon van Eeden is a South African former television actor and theatre creator. After emigrating to the Netherlands he has worked as a festival programmer and filmmaker. His short film Bijltjesdag (Day of Reckoning) has screened world wide and marks his debut as a director of narrative fiction. The film was awarded as Best Student Film at the Kerry International Film Festival in Ireland (2018). His second short film, The Apricot Tree, is currently screening world wide. It has recently been selected by PöFF Shorts and is a nominee at the Norwich Film Festival. Both productions were made as part of his studies in screenwriting and directing with the Raindance MA Programme and the University of Staffordshire, which he completed with distinction in 2018. His third film, God Glitch, is the result of a daring 48-hour project – a city-winner sci-fi short that screened at Film Quest and will celebrate a UK premiere at the Leeds International Film Festival. He is in pre-production with "3:42AM" – a horror web-series. His first feature film, a psychological horror entitled Darkness and Voices, is in development.
He will speak on:
"Perfect Storms: the brutal learning curve of the independent filmmaker when shit hits the fan!"
Rogier van Beeck Calkoen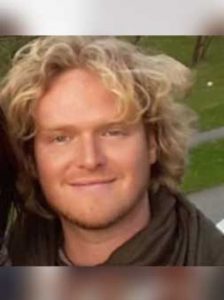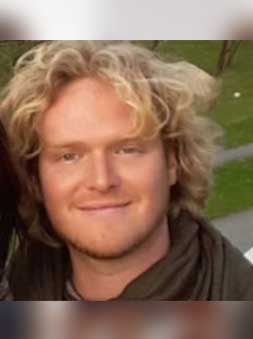 Writer and director, Rogier van Beeck Calkoen was trained in Prague, Italy, New York, and the prestigious Global Cinematography Institute (GCI) in Los Angeles. He directed the award winning short "24/7 Fitness Club", set in night time Prague, the incredible World War II story "The Story keeper", shortlisted for the Hot Springs Documentary Award, and the documentary of the Czech Puppet master, Pavel Trülar.
He will speak on:
"Stories Connect Us All"

Thomas Loopstra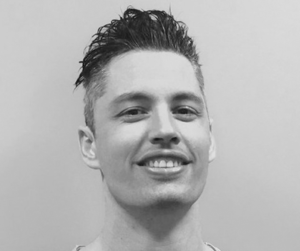 He is an experienced 3D artist and a co-owner of Mitsi Studio. He has created and completed many 3D projects. Following an education at the Art Academy of Fine Arts in Antwerp, Thomas Loopstra first started out as a graphic designer, mostly producing logos. While working on freelance jobs in the first years when moving back to the Netherlands, the transition to 3D started with the requests from clients to have their graphic content animated. Within a few years the company Mitsi Studio was born, a company specialized in making 3D animations. Besides working for different clients his company also makes content for self-promotion on social media. One of these projects is the video
"How Countries Fight Their Wars''.
He will speak on:
"The Art of 3D Animation"
Kathryn Jankowski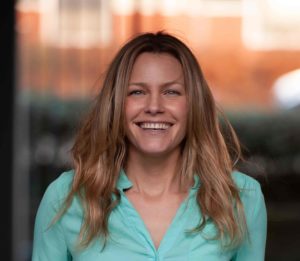 Kathryn Jankowski is a multi-disciplinary visual artist interested in narratives that promote positive relationships with the environment and broaden cultural perspectives. She uses traditional approaches in stop motion filmmaking including the creation of characters, sets, and props which result in a unique handmade aesthetic. During her early art career in Toronto, she freelanced as an editorial illustrator for a variety of clients including The Globe and Mail, Exclaim!and Xbox 360. Recently she spent 6 years (2011-2017) living and working in East Africa which has been the source of her inspiration. There she created 76 original animal-like stop motion puppets from repurposed materials and air-dry clay. One of these characters is included in her first film 'The Metamorphosis of a Bottle Cap'. This 6-minute animation has screened internationally and won several awards this year including 'Best Short Film for Children and Youth' at Monstra International Film festival in Lisbon, Portugal. Kathryn is Canadian and currently resides in The Hague.
She will speak on:
"Unconventional Paths within the Arts"